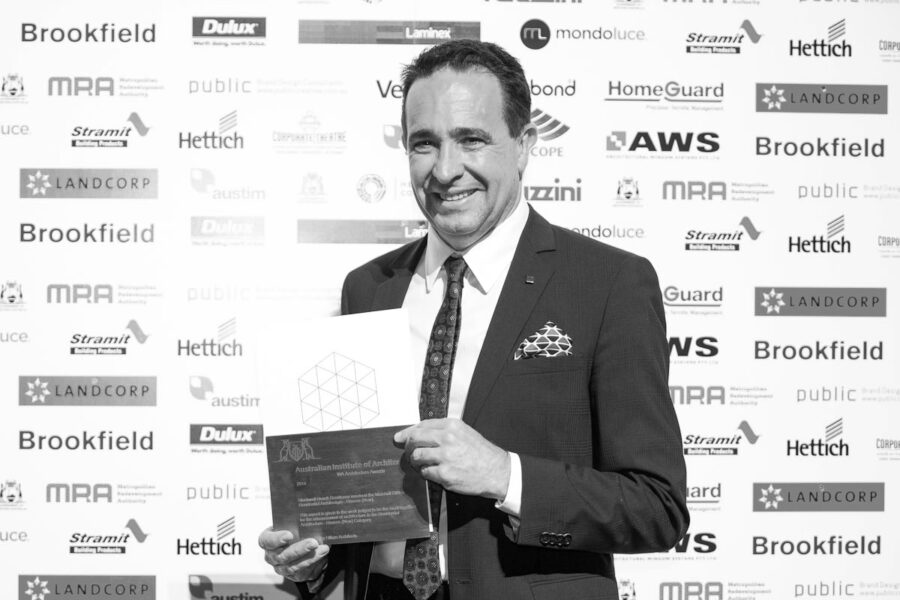 The Marshall Clifton Award
As with any house, there are a number of memorable moments and this year's WA Architecture Awards was just another.
Earlier this year, Hillam Architects attended the 2015 WA Architecture Awards at Crown Perth's Grand Ballroom.
The Australian Institute of Architects recognised no less than 44 projects. Among them, three of our own; Bicton Residence, Trigg Residence and Haven (Apartments).
Bicton Residence was awarded the Marshall Clifton Award for Residential Architecture – Houses (New)! Receiving a named award of this calibre is truly gratifying and I'm very proud of our team.
I would like to acknowledge the members of the team who worked on this residence; Alex Moseley, Alan White, Ana Calic and Robbie Sorrell, whose combined efforts ensured the success of this project.
Read more about the project: Bicton Residence.