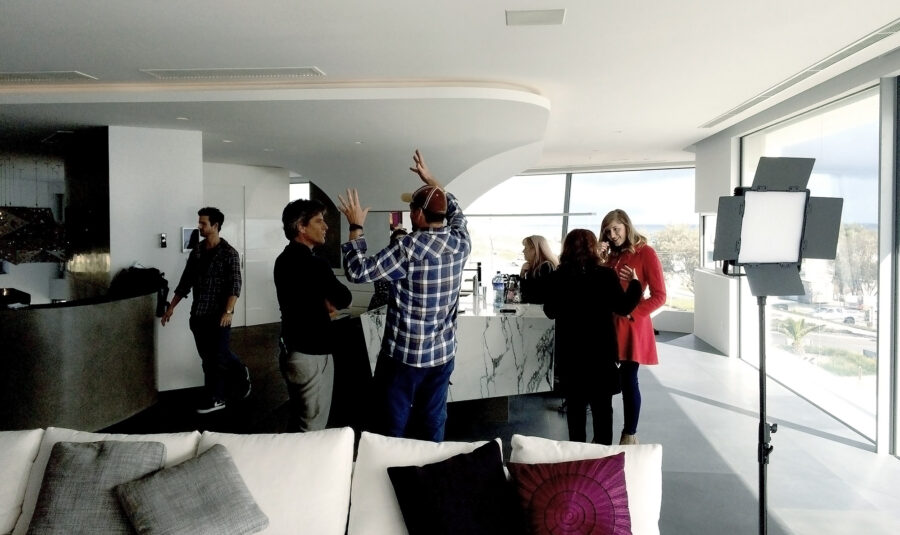 Lights. Cameras. Action!
Better Homes and Gardens' Jo' Griggs (Host) and Peter Colquhoun (Architect) visit Trigg Residence.
Shortly after the 2015 National Architecture Awards, we were contacted by the Seven Network. To our delight, Better Homes and Gardens wished to visit WA and feature one of latest residences.
I was asked to spend the day on-site with the production team – and I was glad too! Not only did this platform provide great exposure for Hillam Architects, I was personally excited to see just how a Television program is put together.
The highlight of my day though had to be meeting Jo' and Peter. Both were extremely friendly and very insightful.
I would like to thank our clients who allowed this shoot to happen and let the rest of Australia into their house.
Watch the full episode here: Season 21; Episode 28.