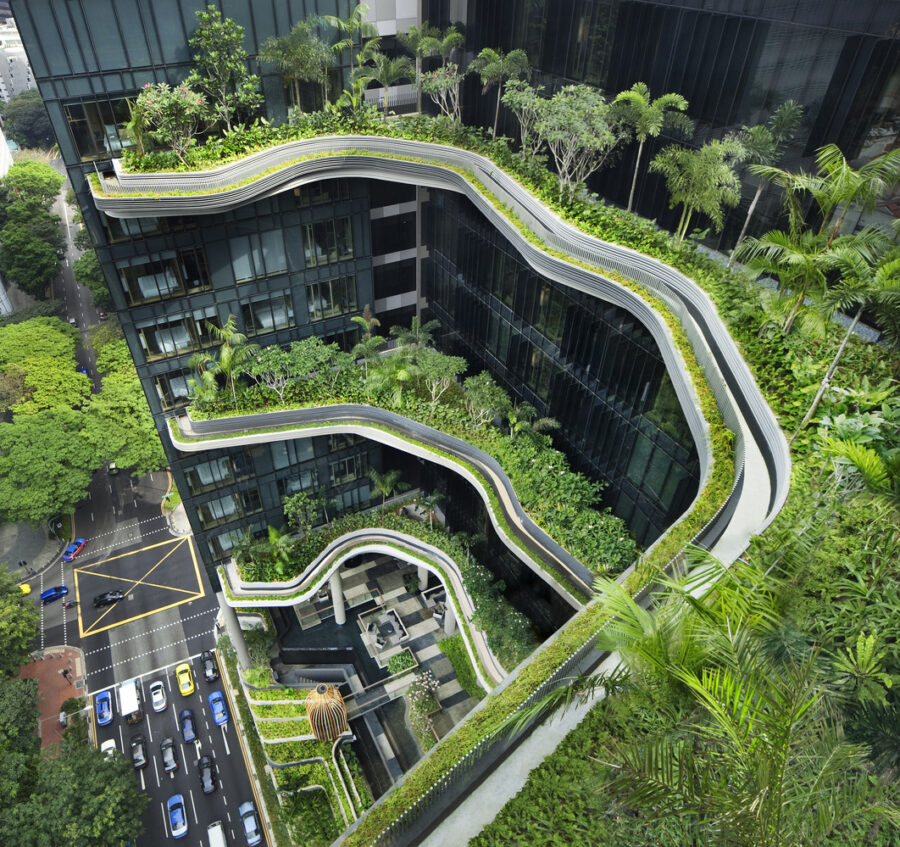 The home as a habitat
A tale of structures, succulents and success.
I've been working at Hillam Architects for almost one year now and it's clear there is a significant design emphasis on the incorporation of nature and greenery. One only has to look towards the names of our projects; Botanical, Eden and most recently, Orchard Terrace, to see a strong recurring organic and plant related theme.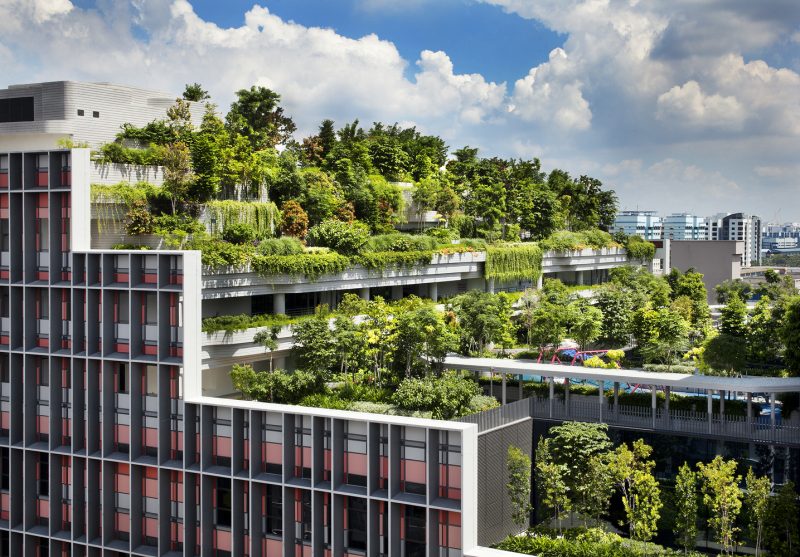 Kampung Admiralty – WOHA
Whilst pondering ideas for my blog post, I discussed this topic with a colleague who responded with,
"Housing has rapidly developed in modern civilisation to shelter the exponential increase in population density, and with space becoming an issue, we have in general devalued the importance of natural elements within our residences. I believe in our modern lives that are ever being overruled by the allure and necessity of the artificial, it has never been more important for us to actively maintain our connection to nature – we are after all, organisms."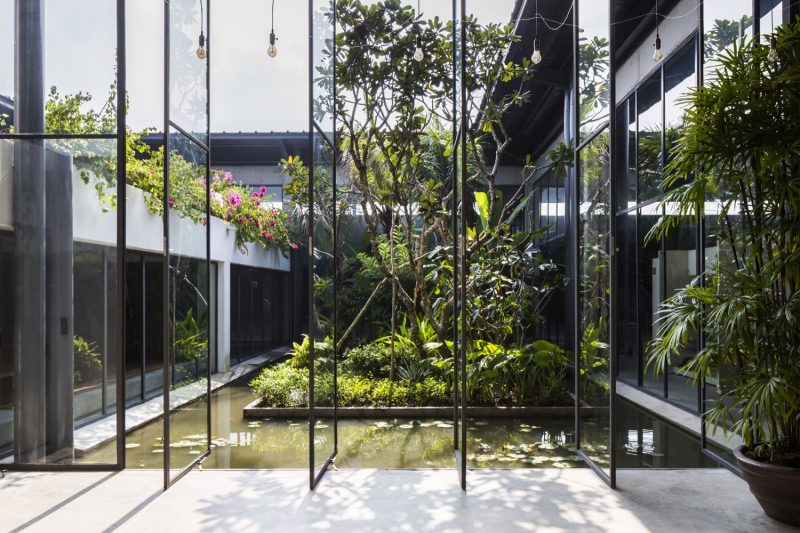 K.A.F – NISHIZAWAARCHITECTS
Upon further research, I discovered that the incorporation of gardens and planting within architecture is proven to produce many day-to-day benefits, such as mood boosting, memory enhancing effects. Interior landscape design, also known as 'plantscaping', is much more than the act of bringing plants indoors; its about the strategic placement and selection of plant species within an architectural project to highlight and enhance aspects of spatial design.
Architectural practises such as WOHA and KISHIZAWAARCHITECTS are known in part due to their central focus on the incorporation of greenery and nature in their designs. Offering an inspiring reference in times of need.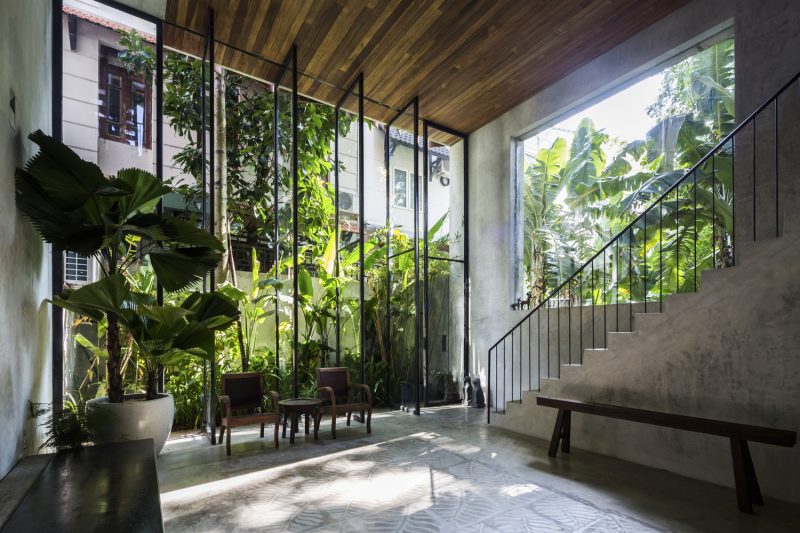 Thong House – NISHIZAWAARCHITECTS
As a result, my own personal interest in nature and botany has flowered since I started working at Hillam. On most weekends I'll make an effort to spend time tending, procuring and propagating my plants. Through this painful and often expensive trial and error process, I have condensed the essentials regarding the general requirements for most indoor plants for you to enjoy. I hope this concise list helps all the budding enthusiasts in their quest to best choose a plant for their home/office/lives.
Choosing an indoor plant for yourself is not dissimilar to critiquing a piece of architecture. One must interrogate the nature and purpose of the space, the lighting it provides and the feeling you receive as a result. We begin the list where most buildings start, the entrance.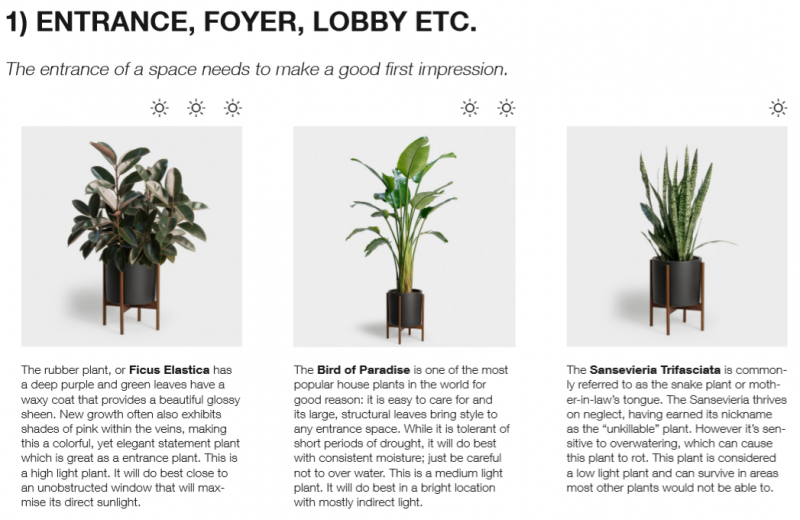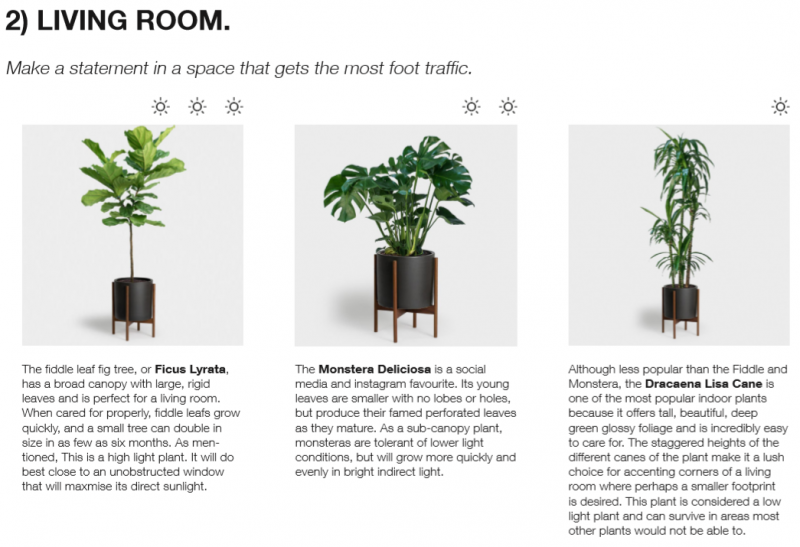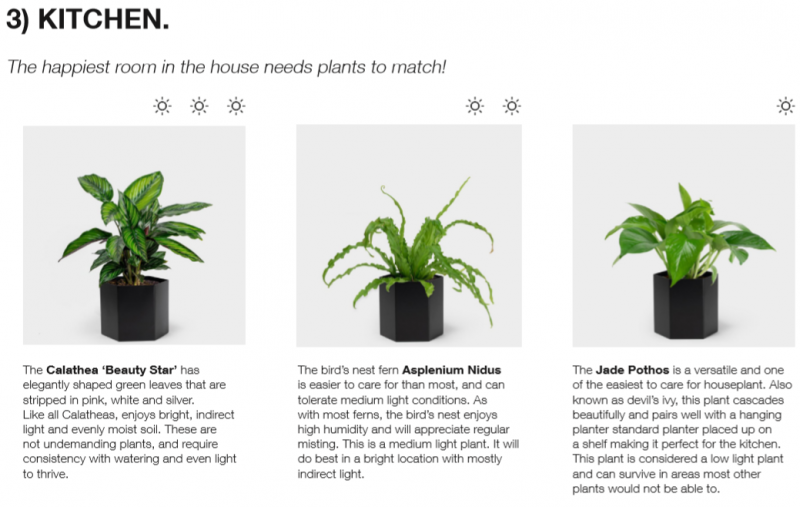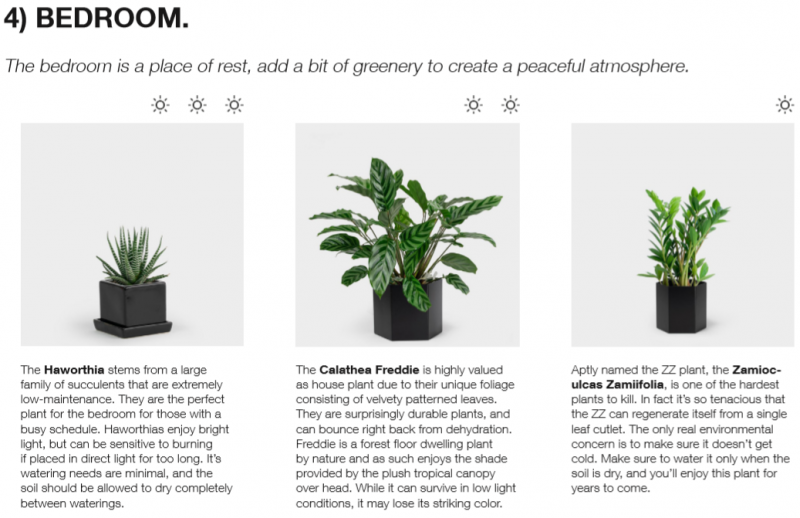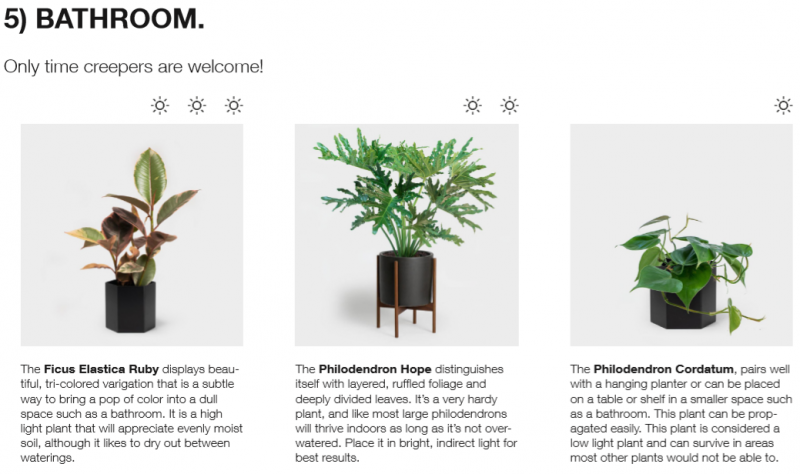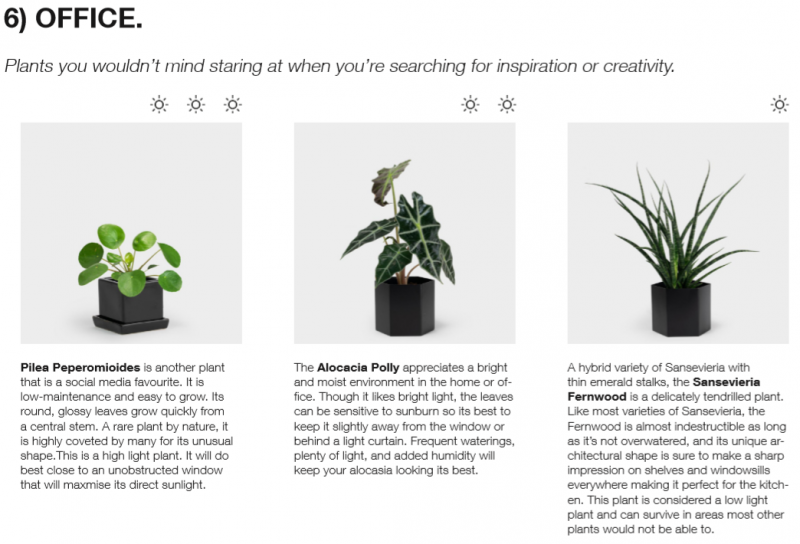 Photography & Information by Greenery Unlimited. 
Ultimately, perhaps architecture and nature are not so different after all. The relationship and the resonance of the prevailing factors such as space and light shape the experience of everything. We must understand that whilst society places a firm emphasis on the perfectly finished projects with the fully matures trees, (craned into place) we should not lose sight of the raw and visceral beauty that stems from the process of creation; be it the first initial concept sketch or the small propagating bud floating in a cup of water.
As a wise man once said,
"Don't lose sight of the forest for the trees"
Happy planting my fellow organisms, Trevor Wong.