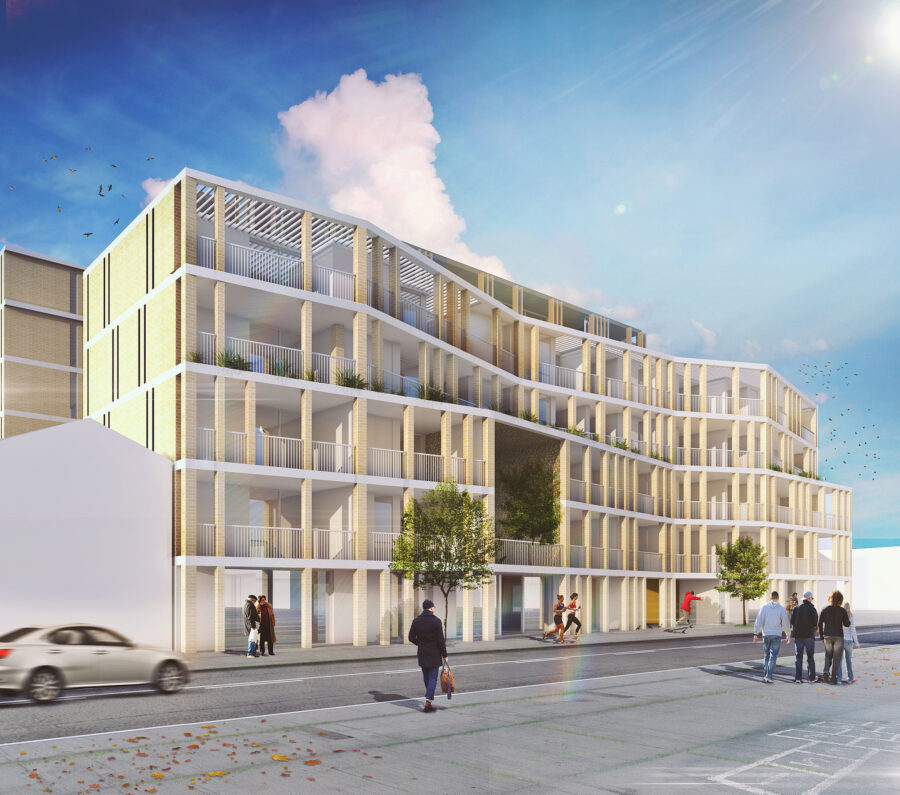 Stable Supported Accommodation
Filling a gap in the social housing continuum
Redevelopment of a site in East Perth will provide accommodation making a significant contribution to prevent homelessness in WA. It will allow individuals and couples who have successfully engaged in homelessness support to progress towards stable long-term housing whilst maintaining contact with a 'supportive landlord'.
The brief for the building aims to facilitate access to communications, transport and amenity through design. It will help establish community links, support and encourage daily activities, as well as provide employment and training opportunities. Most importantly, the design will impart tenants with a sense of ownership and stability.
To preserve comfort and amenity, the team have started to introduce break-out spaces, sculptural voids and 'green rooms' with external outlooks promoting community interaction, natural light and cross-ventilation and allowing the building to 'breathe.'
Nestled in one of Perth's few remaining inner-city industrial areas has prompted the design team to play with the industrial aesthetic of face brick – watch this space… more coming soon!