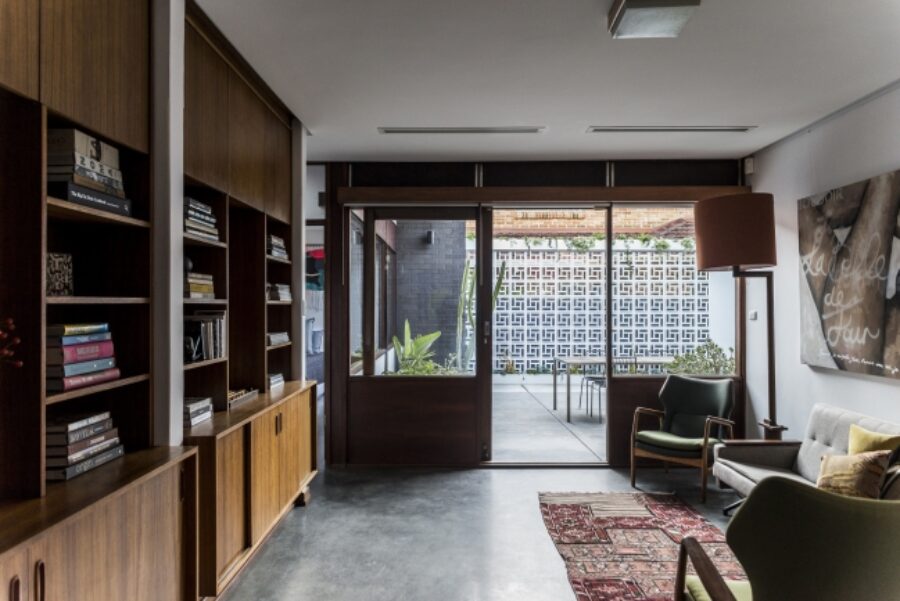 Retrospective Revelation
The prevailing relevance of Perth modernism
Recently a modest home designed by a highly lauded architect of Bulgarian descent was listed on the property market. The resultant furore led to the house being opened twice – once for the legions of Iwanoff fans and lovers of all things mid-century modern, and once again for those legitimately interested in purchasing. Such scenes are not unfamiliar – each time the public is offered a glimpse into one of the highly revered residences unprecedented interest follows. It is indeed a rarity to see such a large and varied demographic of Perth residents so enthused about residential architecture.
After walking around the home myself I could not help but wonder why this particular architects work resonated so profoundly with such a varied audience – of course the attention to detail, the extensive cabinetwork and intricate use of concrete blocks, the seemingly floating roofline and permeation of natural light are obviously the stuff house-dreams are made of, but one has to believe that the ever growing appreciation of, and interest in, mid-century modern architecture runs deeper than this. Perhaps our populous is waking up from several decades of banality, project homes and residential architecture that is completely out of place and out of touch with its surroundings. Perhaps we are looking backwards and realising that the modernist principals, exuberantly applied by recently immigrated architects and their contemporaries throughout the 50's, 60's and 70's were more suitable to our climate and needs than what has come to pass as in recent times.
It has been interesting to consider these principals whilst recently working on an exciting proposal for a multi-residential project located in the hotbed of Perth modernism – Floreat. The Empire Village that was constructed to house the competitors at the 1962 Commonwealth Games exemplified a great deal of the mid-century modern characteristics found in Iwanoff's perpetually adored projects – use of modular or prefabricated building components and a strong emphasis on outdoor living and provision for protection from the harsh West Australian climate to name a few. It has been pertinent to consider these elements and more throughout the design process on this project, and in this case it has certainly been beneficial in looking backwards to move forwards.