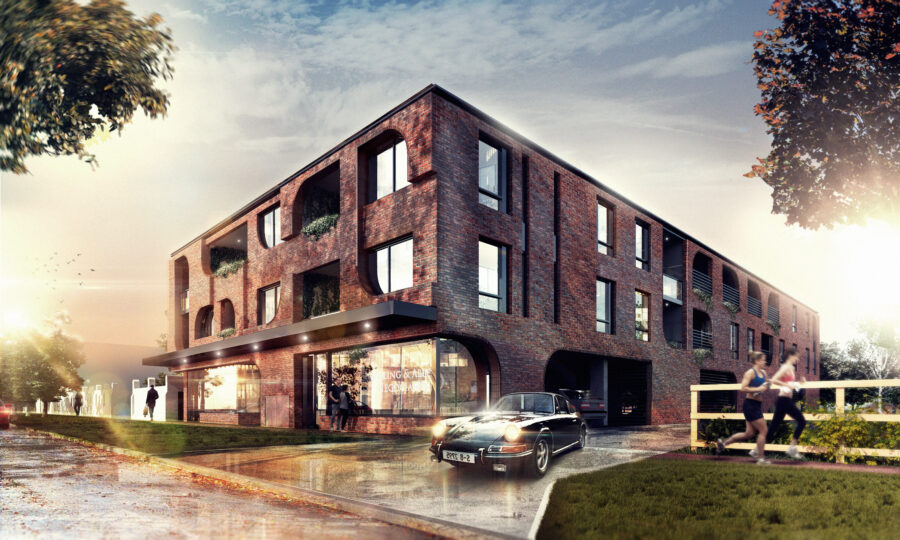 Reinterpreting Guildford
Earlier this week Hillam Architects were very proud to stand beside Tim Willing of Willing Property who officially launched this boutique apartment project to family, friends and public buyers.
Achieving development approval for a boutique apartment project in the heritage precinct of Guildford was no easy task. Others have tried and others have failed.  The buzz of the marketing launch was the culmination of an intensive 17-month consultation process including mediation led by the State Administration Tribunal.
After being engaged on the project in late 2014, Hillam Architects became fascinated by the heritage component of the Guildford precinct. We worked closely with The City of Swan's own heritage architect and Philip Griffiths of State Heritage Office WA to ensure that the design solution made reference to its historical context.
All 22 apartments were meticulously planned to ascertain views along Terrace Road or north over the river. The red brick facades were conceived as a contemporary interpretation of the Guildford vernacular. The practice maintained its ethos towards progressive architecture by reinterpreting the adjacent architectural languages in lieu of mimicking traditional decorative elements. The subtle protrusion and recessing of curved brickwork elements create a bold contemporary addition to the streetscape whilst being sympathetic to adjacent historical typologies.