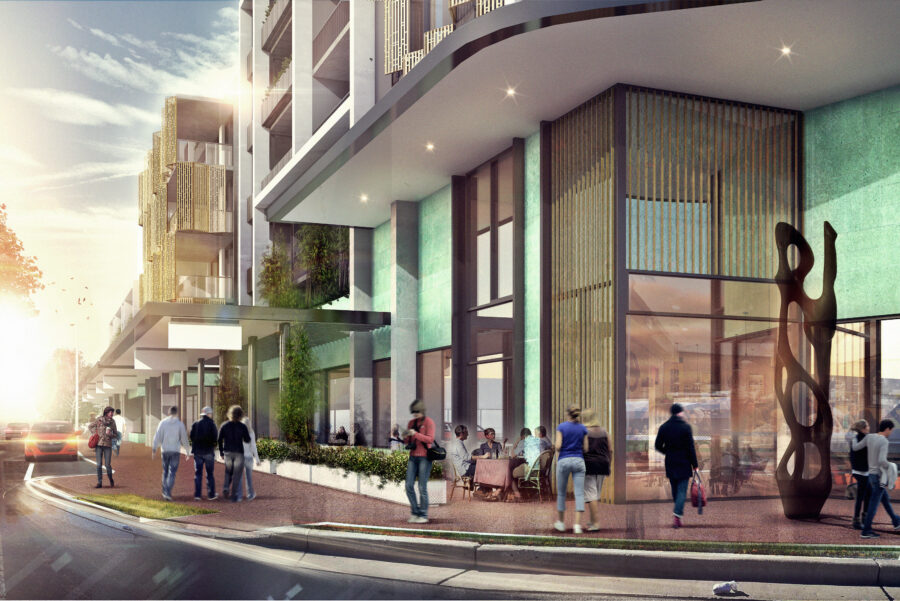 New Urban Node for Albany Hwy
Gateway building to act as catalyst
Situated at the corner of Albany Hwy and Miller Street, an exciting new mixed use development is in schematic design phase at Hillam. The project has the potential to become the next significant urban node along the inner city area of Albany Hwy.
The project will provide apartments, commercial tenancies and parking space to the commercial strip. It is conceived of as an iconic gateway building to one of the District Centres, a wayfinding point in both directions. If successful, it is hoped that project will serve as a catalyst to future development realizing the huge potential for this location.
The massing of the building starts at the scale of the existing urban fabric rising to a 'crescendo' at the intersection, announcing the gateway. The current proposal has moved away from the monolithic and reflected upon the developing 'fine grained' context in the area. Proposed pedestrian walkways intersect the building volume, breaking it into a series of distinct forms. The forms will each have their own articulation but have common themes running through. Individual but with the same DNA.
Balcony depths, façade treatments and screening elements interplay against each other adding complexity to the façade. At the human scale, materiality and patterning come into play providing interest at the ground level.
The client and the Town of Victoria Park are both extremely excited about the project. The team are looking forward to it progressing into the developed design phase.