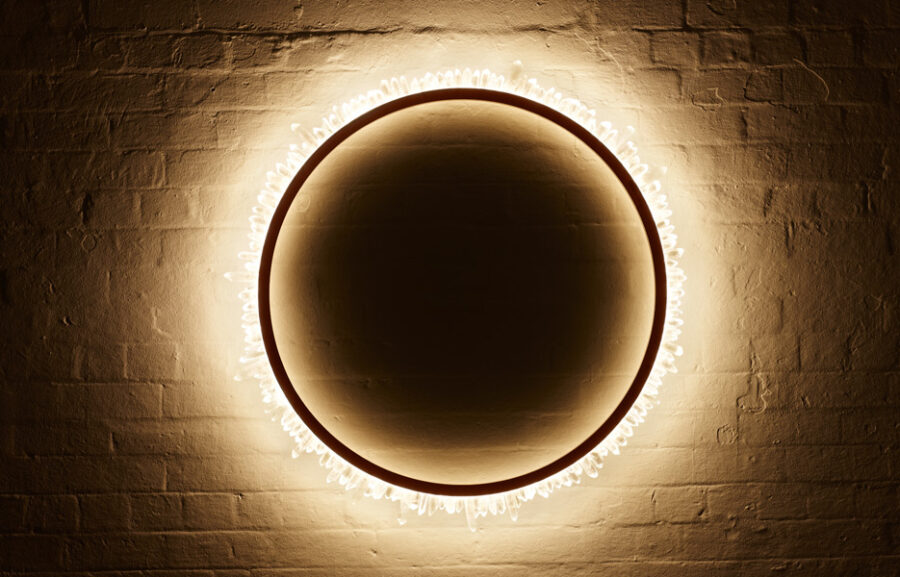 Let there be Light
LED lighting is developing into an art form rather than just a source of illumination
As technology advances, lighting is moving away from the simple parameters of illumination and becoming more of a sculptural art form within a space, as the freedom found in LED has allowed craftsman the ability to work any shape or form. The demand for merging practical lighting with considerately designed ornamentation is ever increasing as solutions which push the boundaries of design, working in unity with the location and desired atmosphere.
Bespoke, handcrafted lights are a rarity in today's world. Yet in a small studio in Melbourne, one such designer is showing that quality, careful thoughtfulness and development will always be highly sort after. Earlier this month part of the interiors team had the opportunity to experience firsthand some the designers lighting at a showcase night hosted by a representative.
Christopher Boots marries a mix of natural crystals, metals, LED lights and clean lines in all his works. They are handmade with care and finesse by his small team of artisans comprised of the likes of bronze casters, glass blowers and copper smiths, thus guaranteeing a commitment to high class products. Having not only several current collections of lighting that he is known for, Boots often is commissioned to work with architects, interior designers, and private consumers on a variety of prominent residential and commercial developments producing custom lighting solutions.
It was exposed to us that lighting is as much about form as it is function and that it can be a flexible and sensory medium to play with in a space with Boots having said;
"Lighting is more than just a functional aspect of the home. Homeowners want a bespoke light fixture to have a sense of scale and grandeur and make a statement, much like a piece of heirloom jewellery."
With new and exciting projects on the horizon here at Hillam Architects the interior team is motivated to impart all that was learnt during the evening into future spaces, with the potential for custom work of our very own.