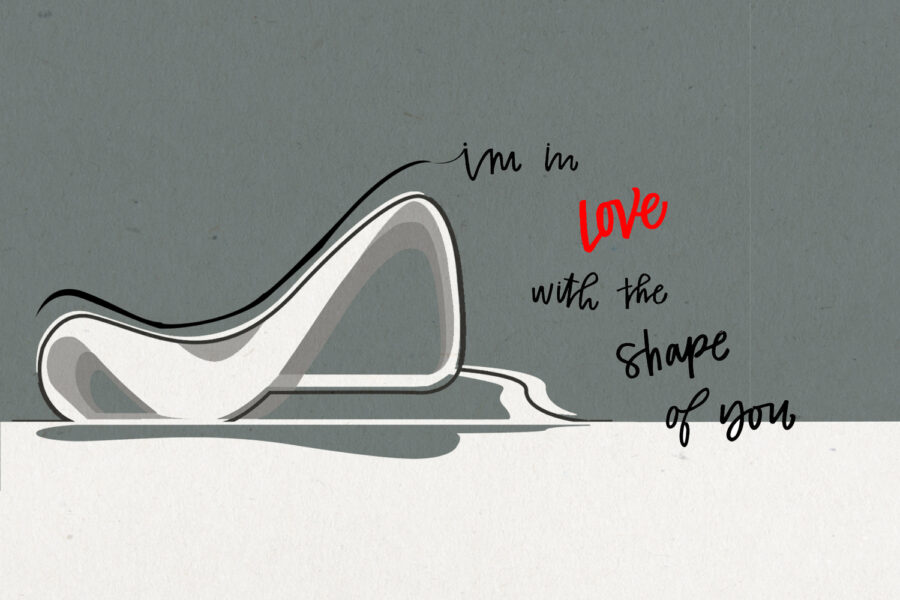 I'm in love with the shape of you
Do you love architecture? We know the feeling.
On Valentine's Day I asked a few members of the Hillam team: What is your architectural crush? Naturally, the responses were all unique. Within five minutes, architect Brad Ladyman had sent through images of Brazilian modernist Lina Bo Bardi and her 1950 Casa de Vidro in Morumbi, São Paulo, all tied together with a pink love heart. It is the values behind this designer's work that has captured Brad's attention – Bo Bardi devoted her working life to promoting the social and cultural potential of architecture. Taking a different approach to the question, graduate Reinette Roux professed a kink for concrete:
'It's strong and reliable, and with the right reinforcement, it won't crumble under pressure. Concrete is also available in fifty shades of grey.'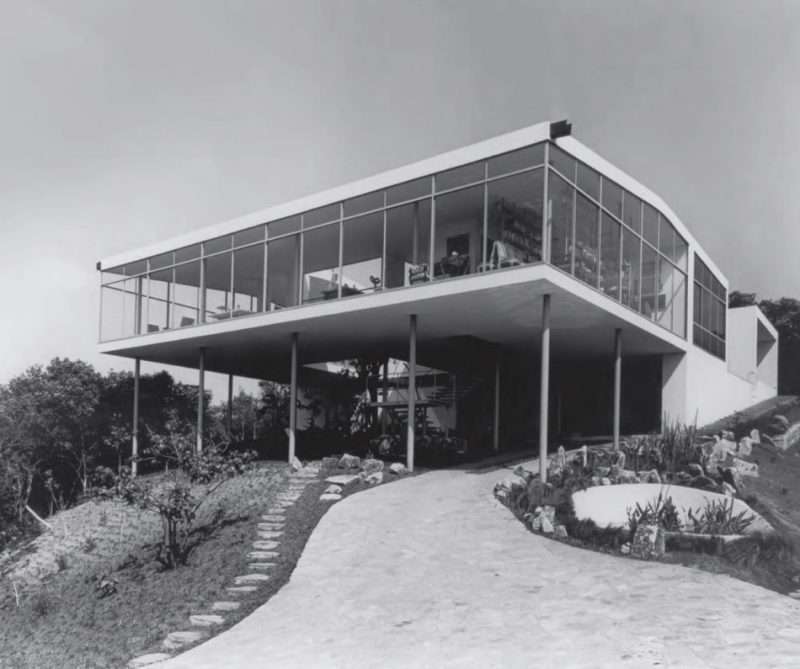 Lina Bo Bardi – Casa de Vidro, Sao Paulo, Brazil, 1951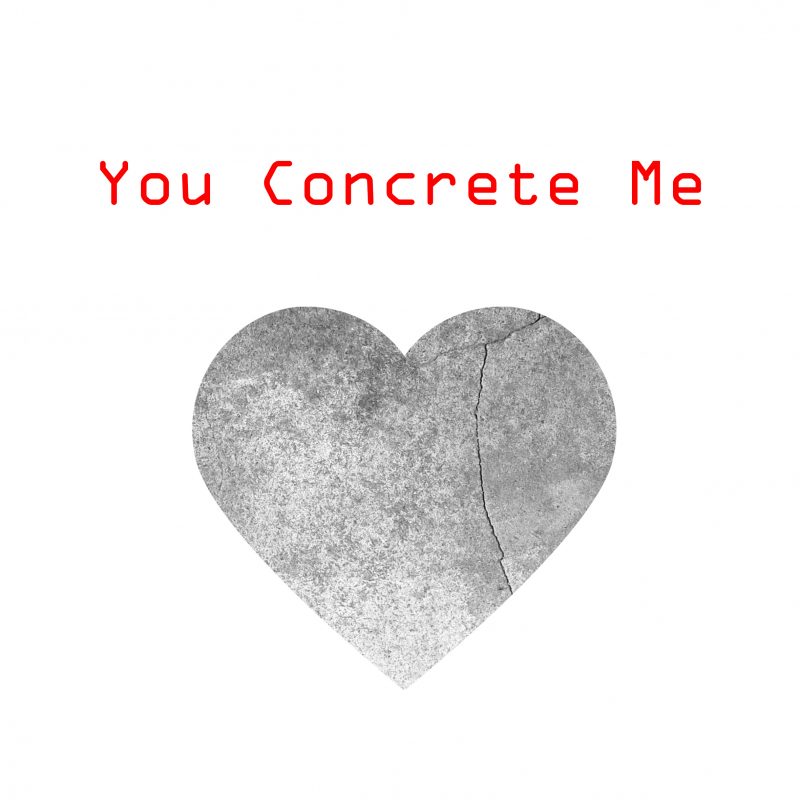 What's your type, what are you into? Do you lean towards comforting curves, easy-on-the-eye tones and whimsical plays of light? Or maybe you're a sucker for brutal polished concrete, dizzying void spaces, and unforgiving edges. The wonderful thing about a design is just that – it is designed. With architecture you don't have to settle for less – your fantasy can be built.
Apart from the everyday scrolling crushes, the well-photographed designs that pop out from the feed enough to get a like or even a save, it's the projects I have met in person that will stay in my mind forever. The Barcelona Pavilion by Mies Van Der Rohe was a sight that I was semi-dragged to on a holiday, and also one that I had to be semi-dragged away from. Although I had seen an image of the pavilion in a lecture, I was surprised at how 'private' and almost understated this tourist-attraction seemed in reality. It was quiet as we slowly walked through and experienced the design, together with a few other visitors we were silenced by the tranquillity. With every turn, every re-circulation through the spaces I found new angles to photograph and the 'perfection' of each scene kept me in awe: the delicate stillness of the shallow pools defining the floor, the generosity of space and pure, unembellished forms together with the restrained (yet luxurious) materials. I feel grateful to have visited this project at a young age, as the principles of its design that resonated so well with me will continue to be a source of inspiration.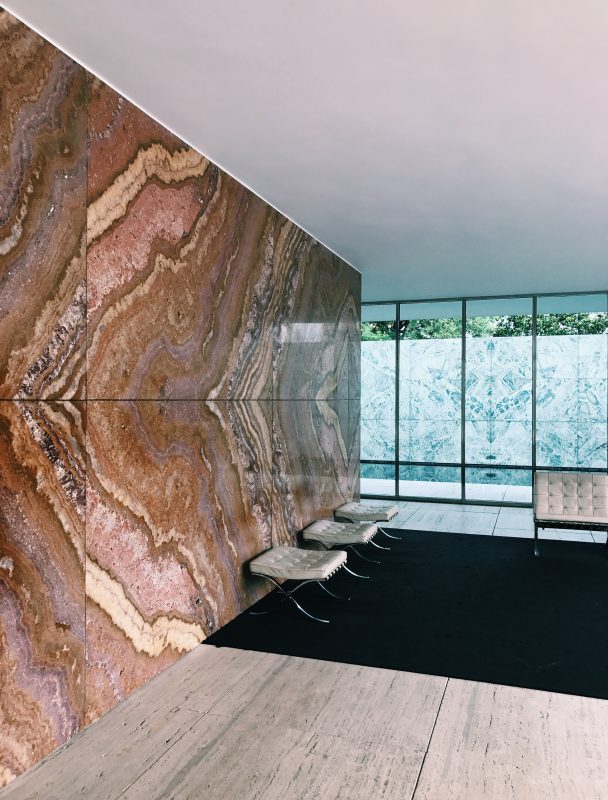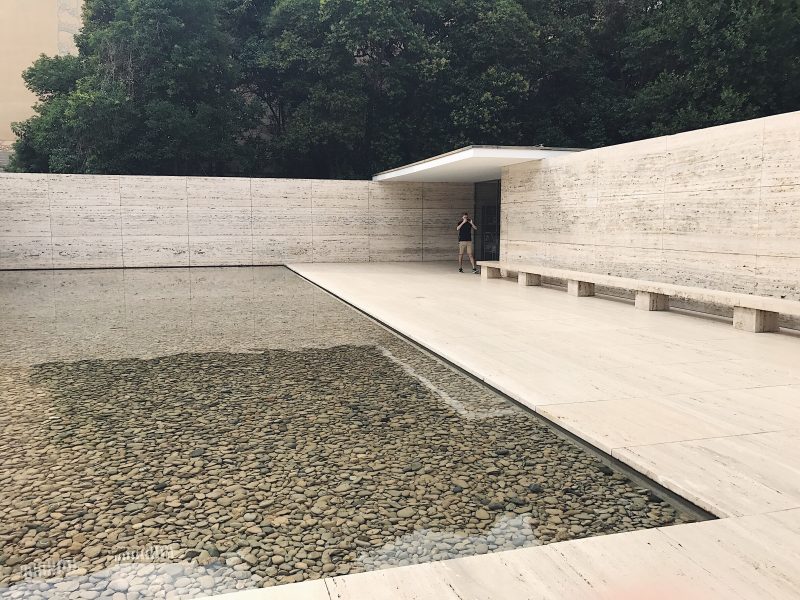 Ludwig Mies van der Rohe – Barcelona Pavilion, Barcelona, Spain, 1929 (Re-built 1986)
It might be the ethics that strongly align with your own, the personality or 'attitude' that draws you in, or maybe it's just stunningly beautiful. On a recent trip to Morocco I visited the Yves Saint Laurent Museum in Marrakech – another architectural box-to-tick that lived up to its reputation. I had seen the sculptural brickwork facades many a time on Pinterest and other visual platforms, and the museum was no doubt visually striking in person. However, the highlight of this project for me is the enclosed oasis-like cloister that offers a fresh relief from the otherwise earthy, desert inspired palette. The walls and floor are finished with a hypnotic blue mosaic that is enriched by ambient natural light from above. The unadorned water feature creates a pleasant offset to its setting, whilst paying homage to Moroccan riad architecture that is centred by a courtyard space and ornamental pool. This unexpected, sealed-off paradise is an artwork in itself and I am still captivated by the photographs.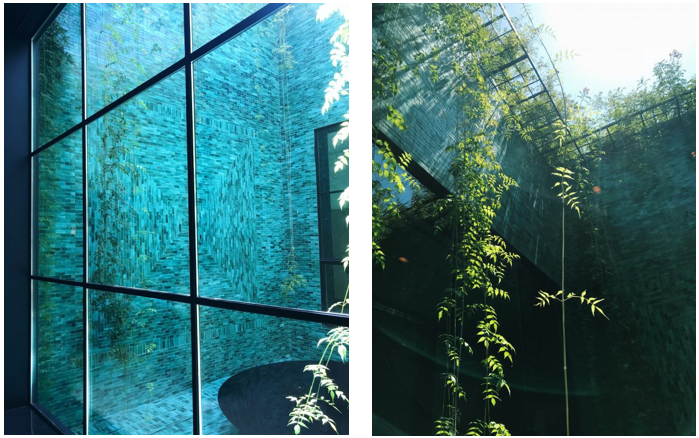 Studio KO – Yves Saint Laurent Museum, Marrakech, Morocco, 2017
These are two of my architectural loves, and there will be many more. There really is architecture for everyone, may you be an old-fashioned soul or an avid modernist. Designed by people, for people, in our ever-evolving global society – you never know what might be around the corner to sweep you off your feet.