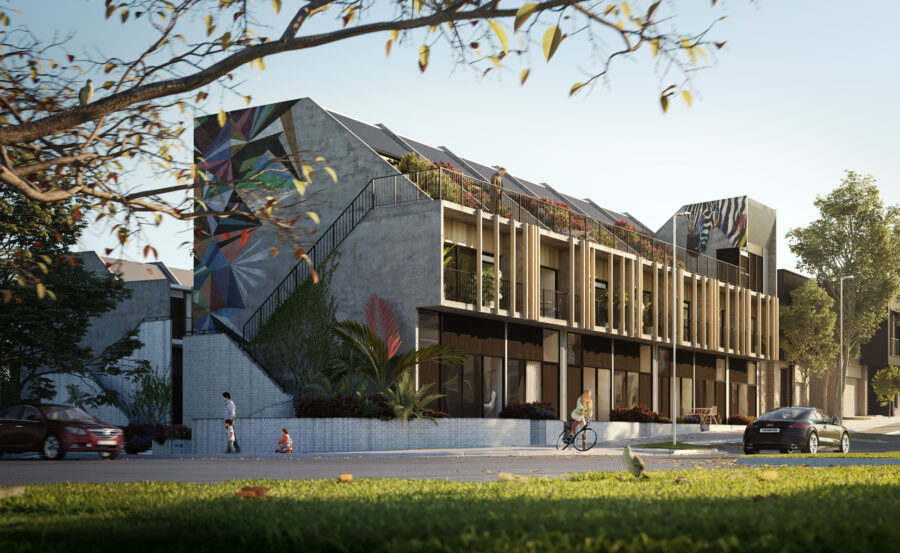 Competitions – do they work?
Throughout the Australian architectural realm, the topic as to whether competitions serve as an effective model for procuring design has been the centre of contentious debate. The competition process is no newfangled initiative either, we've seen the implementation of this method into some of the most historically significant buildings in Australia over the last century.
The deliberation of whether competitions are an effective tool in procuring design outcomes derives from the intricacies involved with the process. On the one hand, competitions have the potential to develop innovative and unique design outcomes that may not be achieved by any other process – it has an ability to provide significant opportunity, particularly in exposing emerging architects; it offers a conduit for experimental design that may otherwise be limited in a typical procurement model; and it enables a strengthened engagement between the public realm and the architect. The process, however, also faces significant difficulties in its capacity to develop fully resolved or accomplished architectural outcomes, hindered by risk-cost factors, unfair or partial circumstances, inconsistencies in brief structure and disconcerting interfaces with the Jury panel.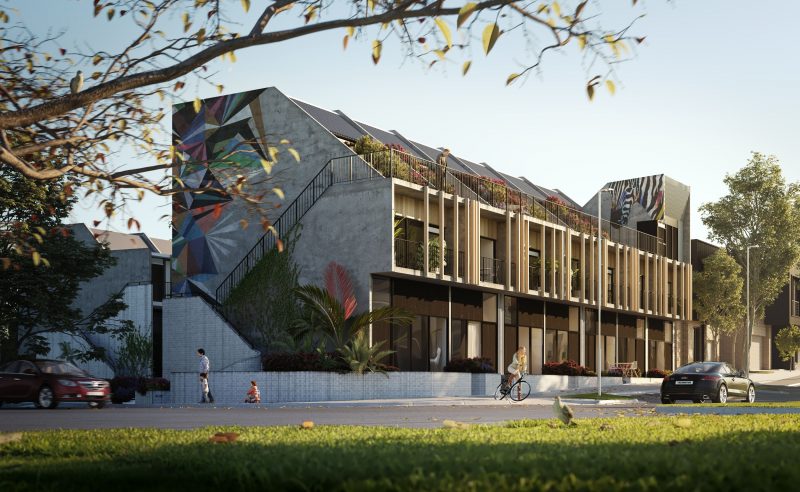 Hillam Architects Competition – Shoreline, North Coogee 
A significant amount of financial risk arrives with a competition process for both the client and architect. Frank Stanisic and Russell Olsson's article 'Towards an Australian Model', states that;
"A sponsor may contribute $100,000 on average to the purse of a national competition, [this] pales in comparison to the $1 million, on average, spent on the preparation of submissions".
This figure refers to the larger, more iconic competitions of Australia, but it nonetheless defines the division between opportunity and cost as part of all competitions. Because of this, emerging practitioners are left with an unendearing compromise – to either compete or run severe financial and professional risk, or, to not compete whatsoever.
Over the last ten to fifteen years, financial insufficiency and insecurities has led to the emergence of alternative procurement's such as invited competitions, tenders or competitive bids over the traditional open, public competition. Suzannah Waldron, Director of Searle X Waldron, calls these processes;
"Capability assessments masquerading as competitive processes – they are EOI's in disguise".
Such alternatives completely undermine the notions to a traditional competition, defeating any potential for emergent prospective design, or visibility and interface from the public.
With any competition arrives the potential of imbalanced participation, whereby some parties may have an exceeding advantage over others. The common criticism of competitions is that the contender is almost predestined to a select group of architects – typically due to the practice's notoriety and size or the consistency to which the practice wins competitions. This should be anticipated, however – why would a large enough practice avoid the opportunity to utilise or experiment with a potential competition? Why would a practice known for their successful experience with competitions avoid the opportunity for another? When asked about having an unfair advantage in competition settings, Hassel's Principal Mark Loughnan responded by saying;
"The scale gives us some flexibility, but it doesn't make it necessarily easier to produce a winning outcome in lots of respects".
An additional complexity arises from the structuring of the brief. Competition briefs form the point of departure for any proposal – what that brief contains will ultimately dictate all components of a design. Competition briefs can vary from comprehensive documents with concise specifications, to a series of liberal questions, like 'what can this site be used for?' The difficulties for the architect arise respectively, where the requirements of the brief may be too detailed and not enough time or resources can be allocated; and where the brief is too vague, and the direction of the design does not correspond with the jury, client or public's expectations. These are just two discernible examples regarding brief structure.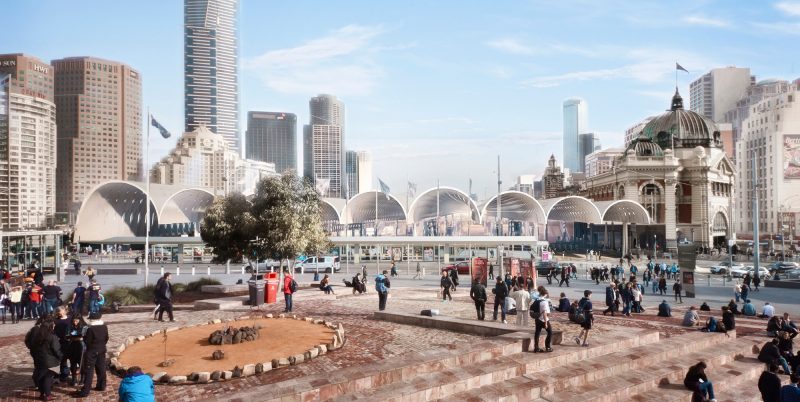 Flinders Street Competition – Herzog & De Meuron X Hassell 
 The jury, as a component to competitions, can also hinder the effectiveness. The Architectural Competitions Policy as set out by the AIA states "A competition is inappropriate when an appropriately qualified jury is not appointed"  – while the policy details the composition of the jury, in that most should be architects and selected to maximise diversity, there remains the potential selection of the somewhat less-qualified.
"There are very few decision makers in government: state, federal, anywhere – who can even read a drawing"
Former Victorian premier Ted Baillieu stated regarding competitions. Albeit difficult to gauge any effective jury, the appointment of a member who may be limited in their ability to interpret design ideas and drawings will undoubtedly impact the dynamic of the competition.
Competitions are not an ineffective method of procuring architecture – they are a complex one. Processes like competitions are constantly shifting, and given the extensive application and range they have, it becomes difficult to define the components of an effective model. Like any typical procurement method, competitions deliver both positive and negative outcomes, but this is essential if any endeavour towards understanding and improvement to the model is to be made, which subsequently will strengthen the consistency of well-resolved design.