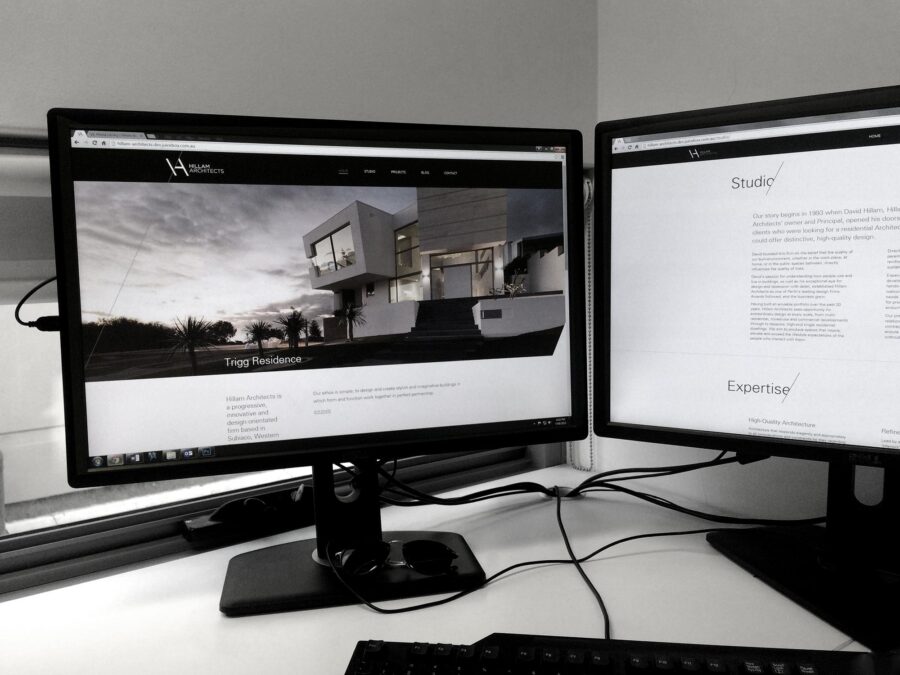 Hello World!
After a rather lengthy labour of love, we are excited to formally launch our new website. Below are the five things we are most proud of!
1. A fresh new look.
As Hillam Architects continued to grow, it become evident that our old branding and website was no longer reflective of our image and direction. Our new website affirms we are a progressive, innovative and design-orientated firm.
2. Working with Perth's leading creative agencies.
Key to the success of this launch was creative collaboration. Design Collision are a distinctly creative design agency with a strong focus on branding, brand management, corporate identity and advertising. From the on-set, we have worked closely with their team to refine our branding and transform our image.
Similarly, Juicebox are known to produce purposeful branding, engaging web designs and help connect businesses with their clients. Recognising the importance of a great website, we have thoroughly enjoyed working openly with their team to perfect our site, both in terms of look and feel.
3. Explore our projects.
By enabling our projects to be sorted by various categories, our visitors are able to easily peruse over all our works or dig deeper into specific projects. As is expected in a medium-large firm, we have a lot of projects at various stages, and so an 'In-Progress' filter allows visitors to see what's 'on-the-drawing-board'.
4. Meet the team.
This firm is built around a core of long-term staff, passionate about collaborative design and dedicated to excellence. In recognition of the staff's commitment and the integral role each and every member plays, we wanted our website to showcase them.
5. Blog.
Hillam Architects believe the process is as important as the final result. Our blog is envisioned as a platform to discuss more than Architecture in the built sense. We hope to create discourse of ideas, concepts and processes; to feature inspiring projects and Architects; and lastly, to engage with both the Architectural and non-Architectural communities.