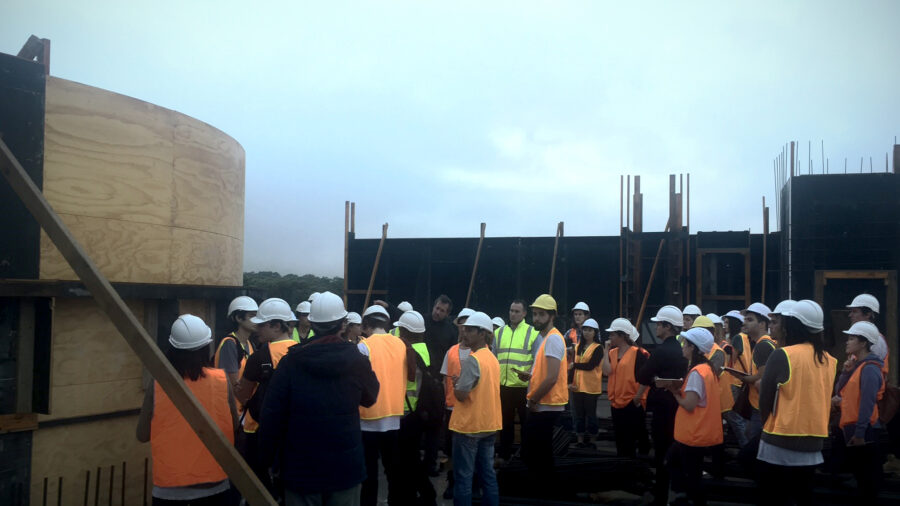 Getting out of the classroom
UWA Students visit Truro'.
As part of Sophie Giles' 'Architectural Technology, Structures and Services' Unit (UWA), a group of students visited our latest residential project under construction; Truro Residence.
From the Architect. "The upper floor expresses itself as a raw concrete shell, meticulously detailed to create a textural form; seemingly floating over an expanse of frameless glazing".
Allowing students onto a site like allows them to gain an understanding of the project in terms of both Architecture and logistics. Guided by Project Architects Tom and Matt (Hillam Architects) and Builder Kevin (Nineteen12), the students gained an insight into the complexities of a well-considered, concrete structure, as well as a glimpse at the relationship(s) between the many disciplines on-site.
Hillam Architects is committed to 'giving back' and furthering the education of local students and was delighted to take so many students around one of our most exciting projects.
Special thanks to our clients and Kevin (Builder) from Nineteen12 for allowing access us to the site and to Tom, Matt and Keith for taking the students around.