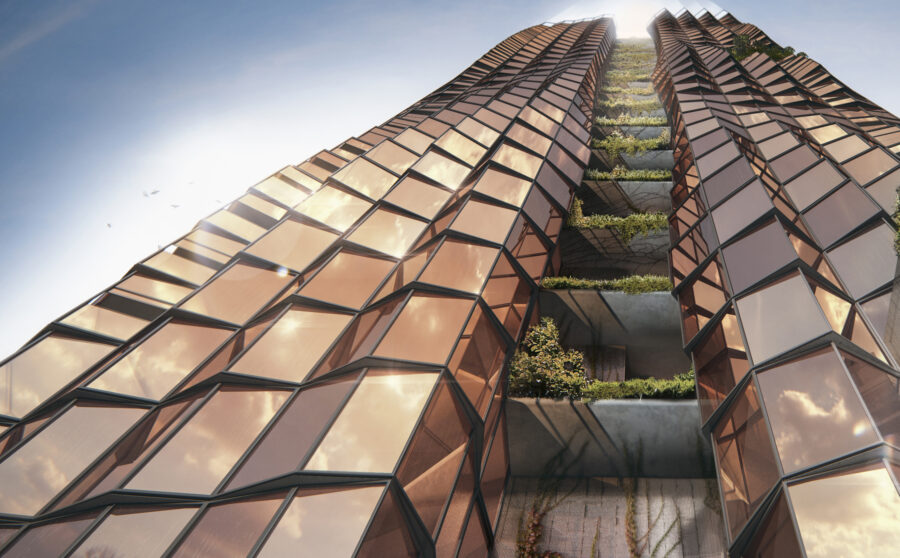 FACE-ing New Challenges
Exploring new avenues in facade design
As we continue to progress into high density multi-residential projects, we have recently come across an aspect of 'tower' apartment design that we've had a desire to hone and develop; facade engineering.
We have been fortunate enough to be working closely with our client, New Leaf Homes who agreed to engage a facade engineer in the early stages of the project, understanding the risk of getting such a major component of the design wrong.
Jean-Marc from Aurecon was engaged for this project and we were excited to be working alongside him.
From the initial discussions with Jean-Marc, it was clear that there were many challenges and constraints involved.
As cliché as it sounds, the adage 'form follows function' rings true in the first fundamental consideration of the facade; the facade grid. In this instance, determining the grid is based on the spaces within it i.e. the apartment layouts. It also sets up the overall area of the floor plates
More importantly, the grid sets the visual rhythm of the entire building and can make or break the concept. Days of vigorous testing later, we arrived at a grid that satisfies all considerations and the design intent was not compromised.
Another fundamental consideration with facade engineering is the size (width and height) of the facade panels themselves. Whilst we understand that construction technology has come a long way, designing these panels to fit a certain criteria for cost, construct-ability, logistics, and performance meant we had to work with certain constraints that goes above and beyond our typical scope during schematic design stage.
In this instance however, it was crucial for us to decide what this would be early in the design process. This is where the facade engineer's expertise really shined and ultimately with his advice, we managed to arrive on a façade panel size that again satisfies all considerations.
Working with a facade engineer on this project has opened up new avenues for us to explore and grow as we continue to refine our understanding of tower designs. It is an exciting journey ahead for us and we are already looking forward to meet Jean-Marc again to develop our designs further.