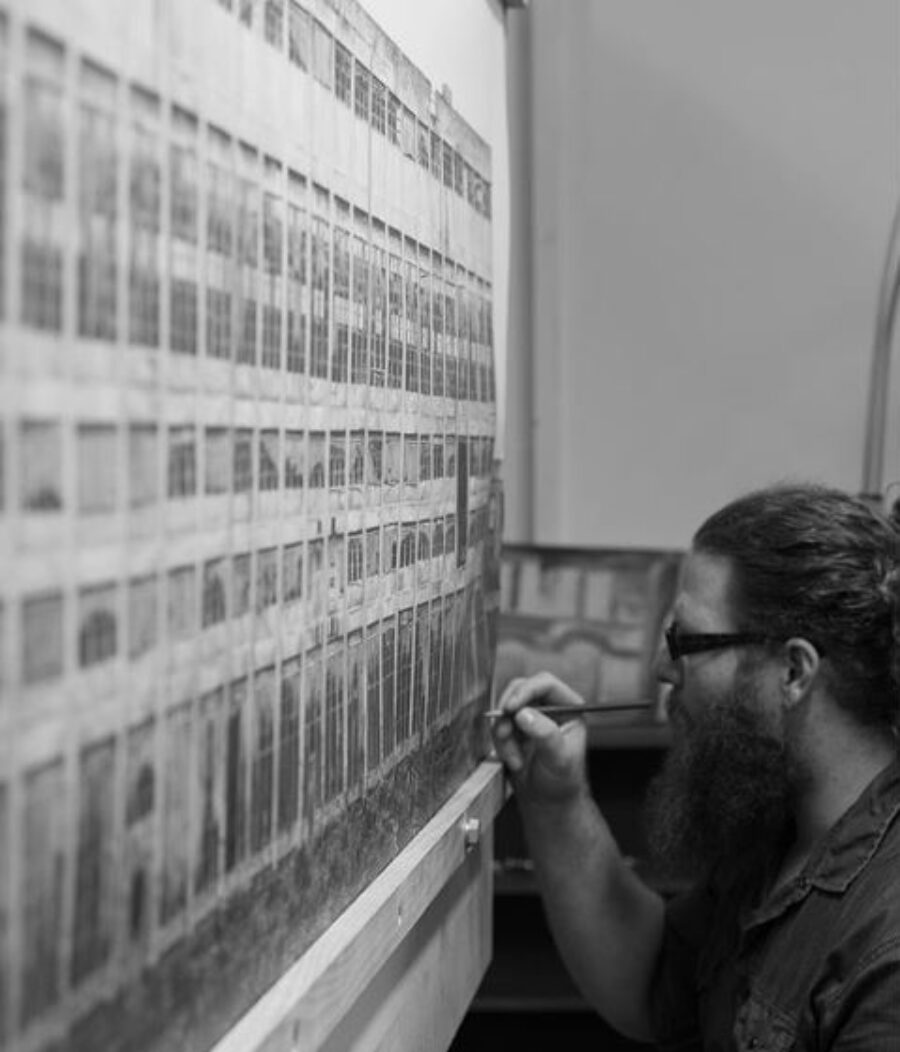 Drawing out History
Western Australia has a plethora of culturally significant buildings from Guildford to Fremantle, Midland railway to Coolgardie.
Some of which have already been recognised for their cultural significance and some yet to be reinvigorated.
Architecture has and always will be a symbol of the times. Each building tells the tale and reveals what was important to that generation.  Local artist Ross Potter has become the narrator of many of these buildings enabling them to reveal their allure in the light of the current era. By offering up a page to these often-overlooked treasures he explores the collective memory of urbanisation and the cultural and historical dialogue they provoke.
"Coming from the steel industry it was second nature to draw buildings and structures, it was quite mathematical and I was able to capture the detail on paper quite confidently. What took significantly more exploration was seizing the social identity of the place in the current epoch."

"Learning about and drawing my locality allowed me to communicate the evolution of these surroundings that had often fallen into disrepair. I did a series of works exploring the juxtaposition of those buildings that had been preserved and were well used as opposed to those that were not."
His drawings, many of them large scale and some of which have taken up to 400 hours of dedication to produce, often portray a haunting tale of some lost era. His incredible large scale graphite drawing of the abandoned Coogee Power House is a graceful example of this. In his artistic representation of these buildings he renders them timeless and by doing so manages to restore the beauty that we had seemingly lost sight of.
Potter captures the longingness of these buildings to be reused. "Being able to tell the different stories of those buildings revamped or reclaimed by the public, allowed me to examine the impact that the creative world can have on changing the forgotten face of Bricks and Mortar. The Allied Flour Mills with the Dingo design is a clear example of this."
Architects who recognise the huge potential and transform old buildings for new usage have this same impact.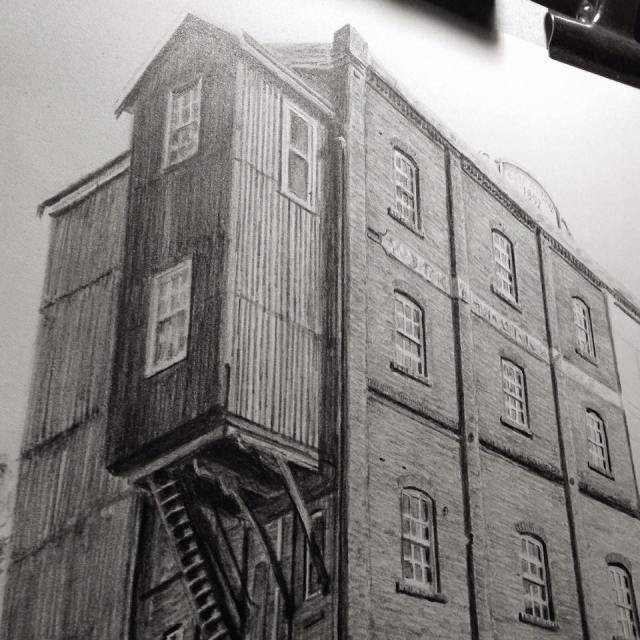 "Coming from the Eastern states, I fell in love with the unique west end,  it was surprising that in Perth many of these buildings lay dormant, where over East they have been rediscovered and readapted, like the Brisbane Powerhouse." Or like in Downtown Los Angeles where the City's Adaptive Reuse Ordinance helped encourage the reuse of historic buildings downtown, with 14 000 residential units created in converted buildings between 1999 and 2013.
If these walls could talk what would they say? Having worked in collaboration with the National Trust, it's a question Potter has often posed himself when working on these historically significant and sometimes iconic buildings around Perth. And while his eloquent & remarkable graphite drawings may not reveal all the secrets these buildings hold, they open a conversation that allows us to ponder the question.
See interview below: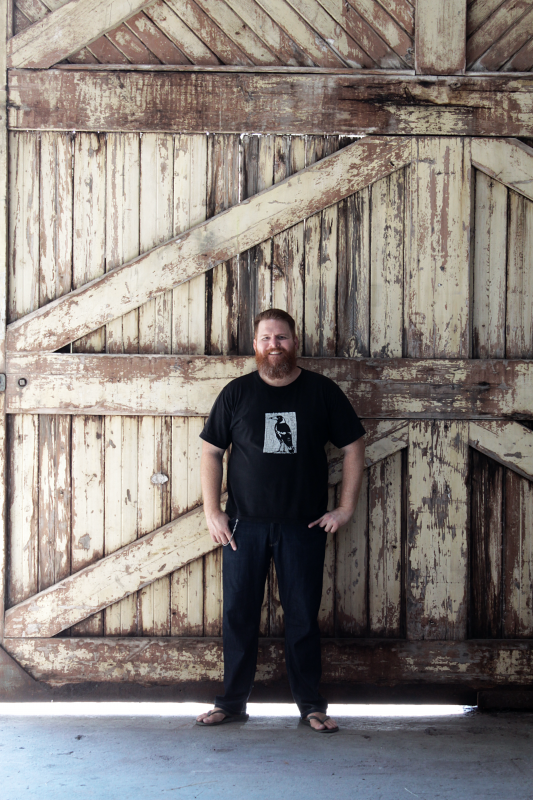 Further reading:
Ross Potter – Surroundings – Architecture, Animals & Nature:
https://www.facebook.com/pg/rosspotterartist/photos/?ref=page_internal
https://www.instagram.com/rosspotter_artist/
Adaptive Reuse:
https://savingplaces.org/stories/how-to-support-adaptive-reuse-of-historic-buildings#.XBc7rfZuJaR
https://edition.cnn.com/travel/gallery/hotels-past-lives-adaptive-reuse/index.html
Library & Community Centre Netherlands:
https://retaildesignblog.net/2018/04/18/de-petrus-library-museum-and-community-center-by-molenaarbolvandillen-architects-vught-the-netherlands/
Historical buildings reborn as hotels:
https://thespaces.com/buildings-reborn-5-of-the-best-adaptive-reuse-projects-from-2015/
Old Salem Jail in Massachusetts into residential complex:
http://buildipedia.com/aec-pros/design-news/adaptive-reuse-borrowing-from-the-past
American Tobacco Campus  
http://www.hipstorical.com/tag/adaptive-reuse/
Refurbished Viaduct Arches in Switzerland
http://www.em2n.ch/projects/viaductarches
Apple receives New York Preservation award for repurposing historic buildings:
https://www.dezeen.com/2016/02/05/apple-honored-preservation-historic-buildings-new-york-adaptive-reuse/
Old hospital in Paris becomes residential development:
https://www.lemonde.fr/economie/article/2013/12/14/a-paris-l-ancien-hopital-laennec-transforme-en-un-ilot-haut-de-gamme_4334488_3234.html
http://www.paris-promeneurs.com/Patrimoine-ancien/L-hopital-Laennec-Siege-social-de
Brewhouse becomes Brewhouse Inn & suites         
https://savingplaces.org/stories/old-milwaukee-is-new-again-pabst-brewhouse-becomes-brewhouse-inn-suites#.XBc91PZuJaR