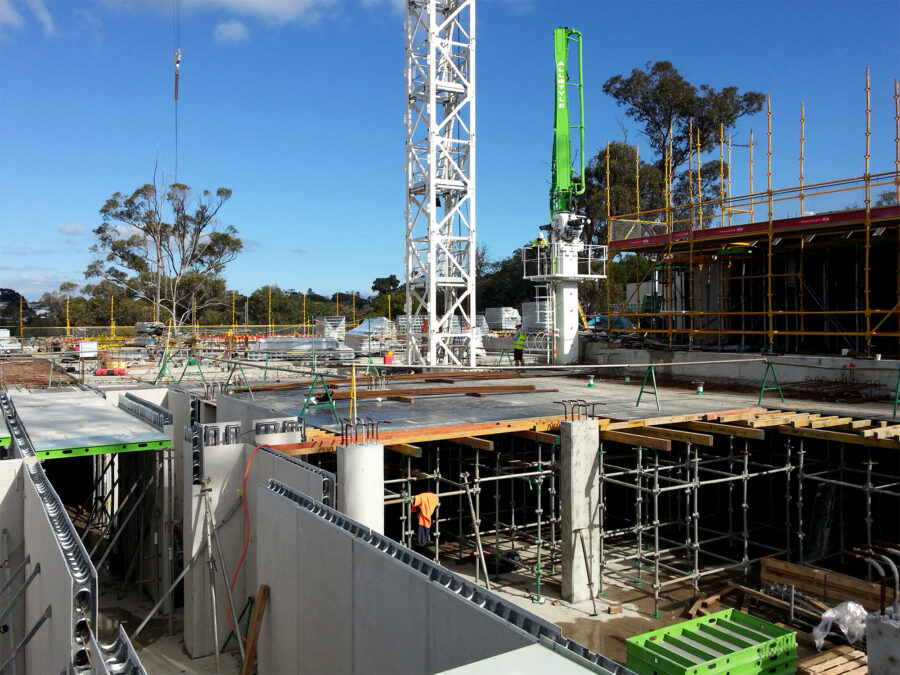 Aria: Under Construction
In a first for Hillam Architects, Aria Luxury Apartments has a webcam for viewing site progress 24/7!
Although webcams are nothing new, the technology has developed to the point where their reduced cost and improved image-quality makes them a useful tool for installation on, or near, construction sites.
Thanks to our client, Blackburne Property Group, the real-time video feed provides future residents with an update on the progress of their new home, wherever they may be.  But it also enables those who were involved in the documentation of the project, who do not get a chance to visit the site very often during the construction phase (such as myself), to get a glimpse on how things are going!
With 156 units, Aria' is our largest project to be built to date. Aria is just over half-way through its construction programme, with completion due in May 2016.
Please visit the project website and be sure to check out the link to the live construction on-site here: http://www.ariaswanbourne.com.au/