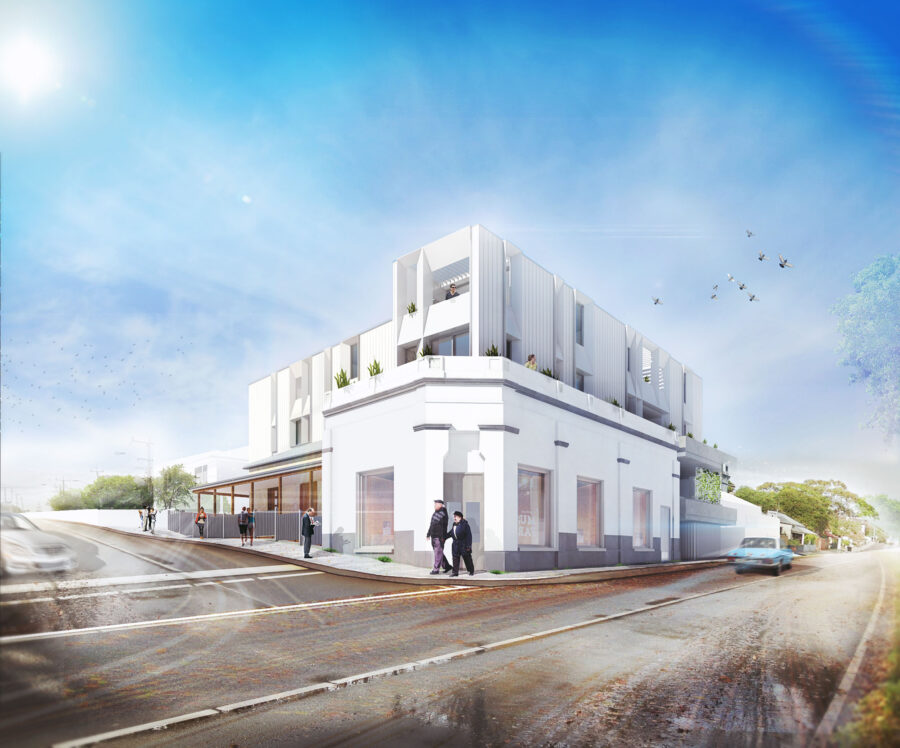 An exciting new area of design for Hillam Architects
A small scale mixed use building in Fremantle offers the opportunity for Hillam Architects to explore the subject of heritage architecture examining the relationship between old and new.
The prominent corner site in Fremantle currently houses a traditional shop front and attached residence, built in approximately 1896 and 1909 respectively. Hillam Architects have recognised the significance of the primarily heritage listed streetscape, which is comprised of mostly late nineteenth and early twentieth century buildings, striving to augment the heritage value of the precinct through the design of the new build.
The proposal for the new development takes cues from the heritage buildings in the area. The approach to the new build portion of the design starts with a solid mass and then carves away at it – cutting openings and negatives in a deliberate and intentional manner that addresses the site context and surrounding buildings.
The bulk and scale of the new build compliments that of the heritage shop front. A simple and contemporary addition sits above and behind the heritage buildings serving to provide a blank canvas which frames and accentuates the heritage building. The new build uses deliberate openings to frame distant views and influences the immediate environment creating beautiful spaces for the residence to live.