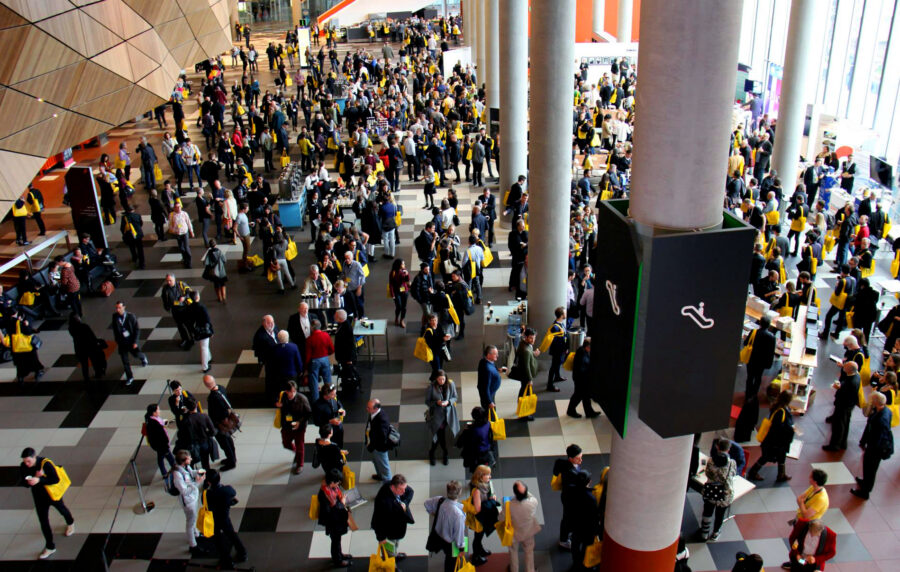 The changing role of 'risk' in Architecture
"No one wants to be a safe Architect. Safety assumes the conventional and the predictable. Who wants that?"
Earlier this year, a few of our team flew over to Melbourne for 'Risk 2015'; the National Architecture Conference. Attendees from our office included David Hillam (Principal); Thomas Letherbarrow and Felipe Soto (Directors); Nick Jeffery (Registered Architect); Scott Horsborough, Luke Patience, George Shi, Keith Reid and Nikhil Mhashelkar (Architectural Graduates); Zac Evangelisti, Trent Hillam and (myself) Mitchell Cook (Architectural Assistants).
Recognising that the profession of Architecture is changing and facing many challenges, the conference asked one core question: "what is the changing role of risk in Architecture?" Rather refreshingly may I add; the event was not just a conference of architects talking to other architects about Architecture. Whilst presenting great Architecture from all around the world, the speakers shared the ideas, stories and motivations behind their projects and practice in general.
Notable speakers included Camilla Block (Durbach Block Jaggers), Caroline Bos (UNStudio), David Gianotten (OMA), Kasper Jensen (3XN), Cheong Koon Hean (Singapore; Housing Development Board) and Jeremy McLeod (Breathe Architecture).
As well as attending the conference, the team made the most of our weekend in Melbourne, visiting other projects, meeting clients, and (of course), enjoying the night life.
Hillam Architects would like to thank Professor Donald Bates, Hamish Lyon and Andrew Mackenzie, for directing this year's conference. Our team look forward to visiting Adelaide in April for the 2016 National Architecture Conference! See you there!
For a complete overview of the 2015 National Conference, visit their website: http://wp.architecture.com.au/risk/