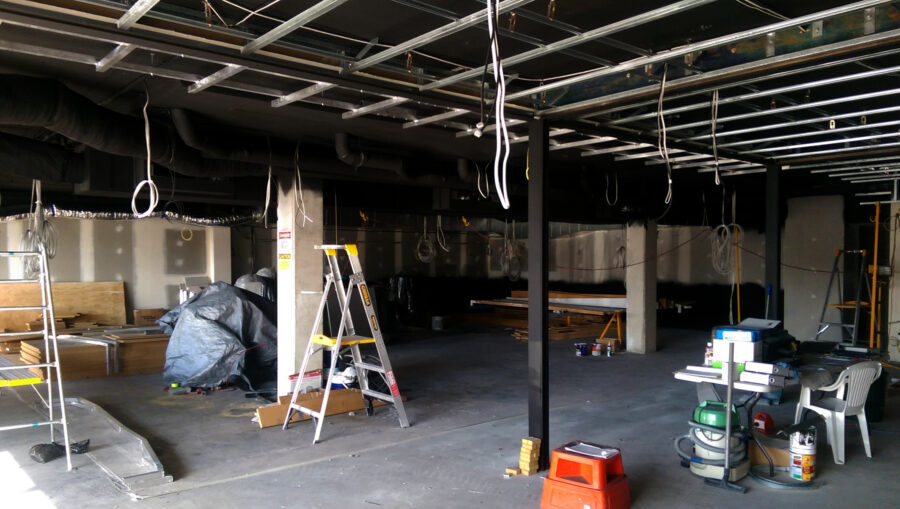 Our New Office
As Hillam Architects continue to grow, we are thrilled to announce we will be moving to new our premises in the coming month!
Working closely with Northerly Group, the fit-out on the ground floor tenancy of the Hillam-designed Encore Apartments, is well underway with completion expected mid-October.
The industrial-chic inspired design, (in contrast to our current office), brings the Hillam' team onto a single level. This, along with the open-plan layout, is in an effort to create a more collaborative and inclusive studio-styled working-environment.
The inclusion of informal meeting spaces, layout & sample tables and 'pin-up' boards, further lends to this studio-styled environment. The amenities and infrastructure has received a much needed upgrade as well to satisfy Hillam Architect's growth.
There has been a lot of hard-work (and emotion) invested into our new office and we are looking forward to this new chapter for Hillam Architects.
Watch this (office) space!