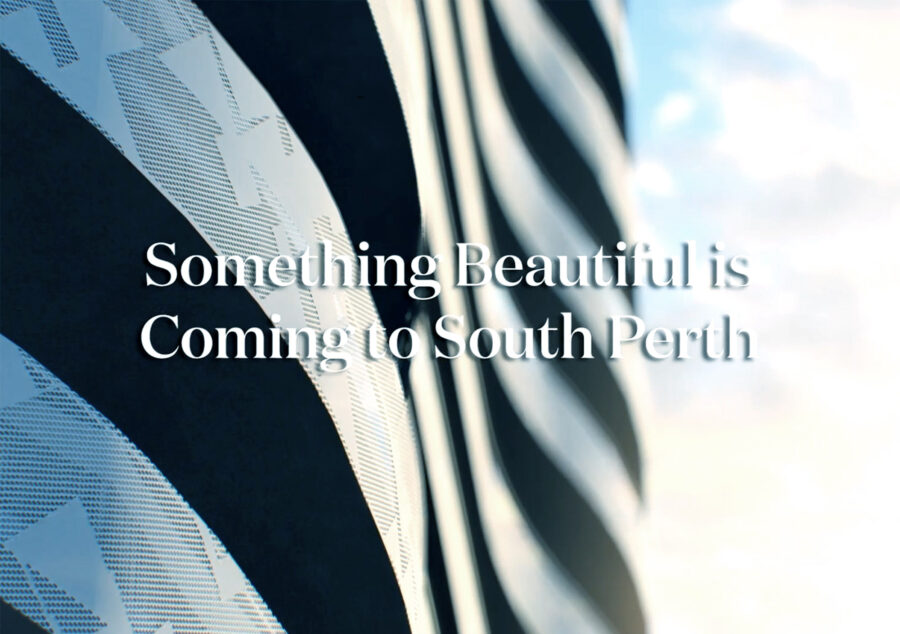 Destination South Perth
Hillam Architects were invited by the Property Council of Australia to speak at 'Destination: South Perth'.
A new generation of apartment development is set to transform South Perth. Among these various developments is one of our very own; Lumiere.
As a Director of both Hillam Architects and Edge Visionary Living, I believe my outlook on the approval process is somewhat unique. I took this opportunity to provide some context on this process, highlight some of the challenges we faced and, lastly, present Lumiere to my peers.
The DAP system is working well and if we are to meet the infill targets set out in Directions 2031, DAPs will require the support of architects, developers, local authorities and key stakeholders, to maintain consistent and professional decision making.
It is no secret that our project sparked significant reaction from a highly motivated, localised action group. Unfortunately, media portrayal fed by this group typically lacked balanced and was highly inaccurate.
Nonetheless, after consultation with the City of South Perth, RAR's, a Special Elector's Meeting and recommendations from the Government Architect, Lumiere was approved!
Hillam Architects would like to acknowledge that both the City's planning staff and the JDAP were put under substantial pressure regarding our application. We respect and appreciate local concerns, though are pleased that a professional assessment has led to fair outcome.
The pathway has been challenging. Through perseverance, high-quality design and commitment (from all parties), we were rewarded. I am confident that Lumiere will contribute positively to the transformation of South Perth and particularly the Peninsula Precinct.
Lastly, I would like to acknowledge my fellow speakers; Darren Pateman (Finbar) and Joanne Fotakis (Colliers International) and the panel Sue Doherty (CoSP), Dan lees (TPG Town Planning) and Grant Boshard (Woods Bagot).