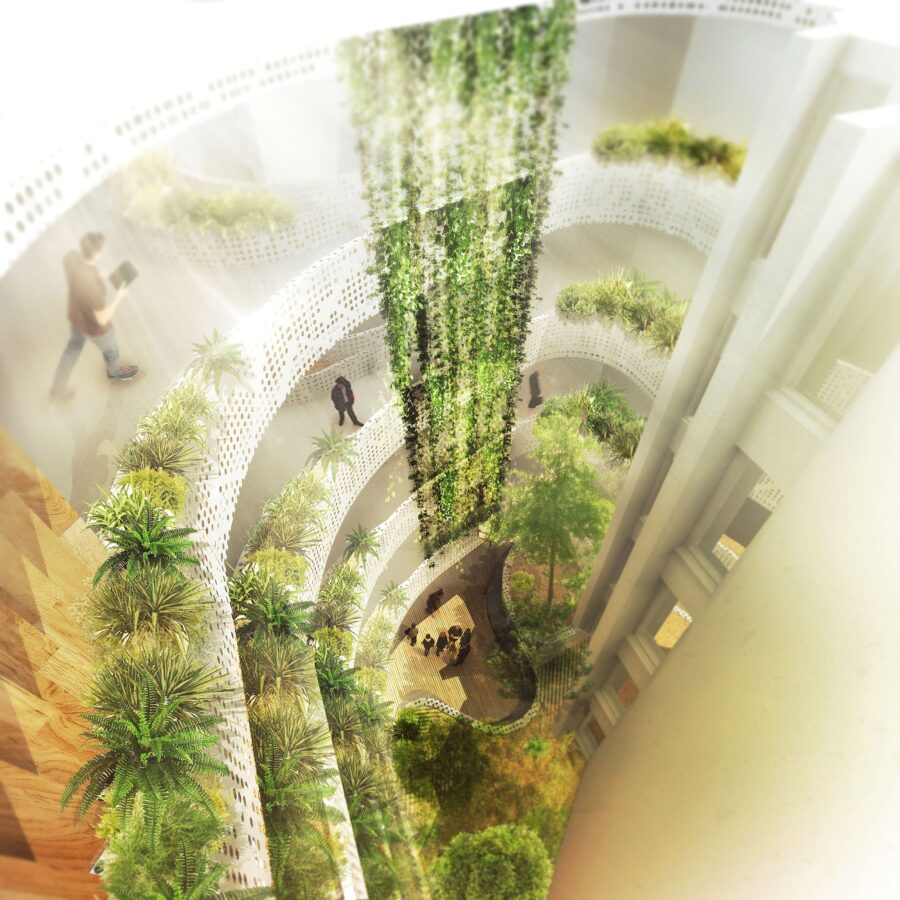 Exploring the Green
Development Application has been approved.
Our new proposal for Lot 63 within the Carter Lane Precinct has been granted Approval by MRA, the proposed development features a high degree of articulation to the entire perimeter, given the site is surrounded on all sides with either pedestrian walkways or street frontage.
The primary expression of structure is horizontal and is achieved through the feature perforated metal cladding which delineates each floor level and wraps like an angled ribbon around the building. In keeping with the building exterior, the development proposes an open 'courtyard green core' consisting of small trees, planter beds and climbing plants.
Hillam Architects recognises the importance of interior circulation spaces. We envision this internal void will allow the residents to 'escape' the hustle-'n'-bustle of the city whilst encouraging neighbourly communication.
This landscape will extend from the ground's treed reflection space to 5 storeys; including continuous planters, providing a green feather edge and link bridges throughout. A vertical green trellis provides a green ribbon link from the ground to all the levels.